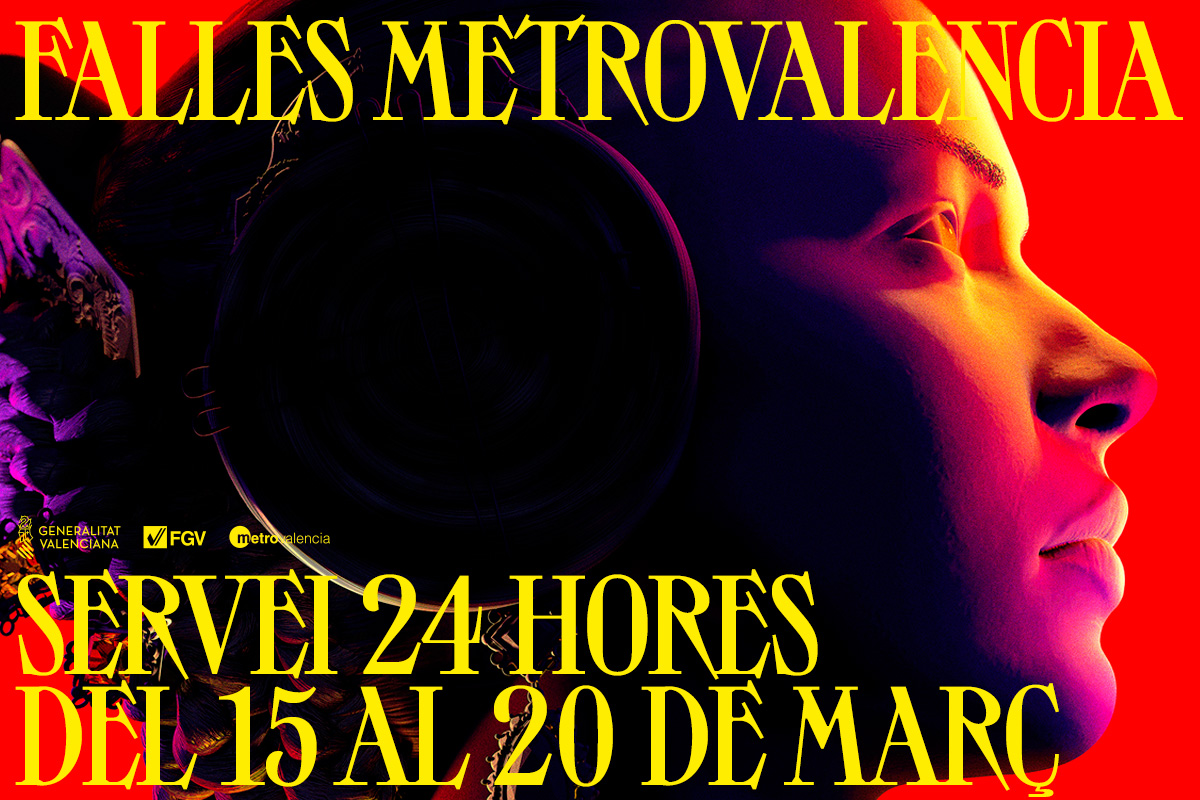 On the occasion of the Fallas festivities, Metrovalencia is offering an additional resource for the metro and tram lines that provides uninterrupted service from 15 to 20 March.
Access Metrovalencia's recommendations and other information of interest about Fallas 2023 in this link.
120 hours of continuous service will be provided and adjusted to the holiday schedule for the main destinations of the network.
This year is the first time that Line 10 (Alacant-Natzaret) has regular and special service during Fallas, since it was put into service in May 2022, and is now the best way to access the Fireworks and the Nit del Foc.
In addition, on the two weekends in March prior to the main days of Fallas, reinforcements will be put in place at midday for the mascletas and in the evenings.
FGV is also reinforcing passenger service with the incorporation of more than 100 customer service agents in stations and a considerable increase in the number of security personnel.
Cheaper travel
The Generalitat has added to the special services, for the second year in a row, the SUMA transport tickets, with which you can travel on Metrovalencia, MetroBus, EMT and Renfe-Cercanías with the same price and a single card and that since 6 March is extended to the entire area of Valencia and Castellón.
During these Fallas, the Temporal Jove Season Ticket allows free travel on Metrobus, Metrovalencia and EMT for those under 31 years of age and the 50% reduction on all multi-journey tickets for other users remains in place.