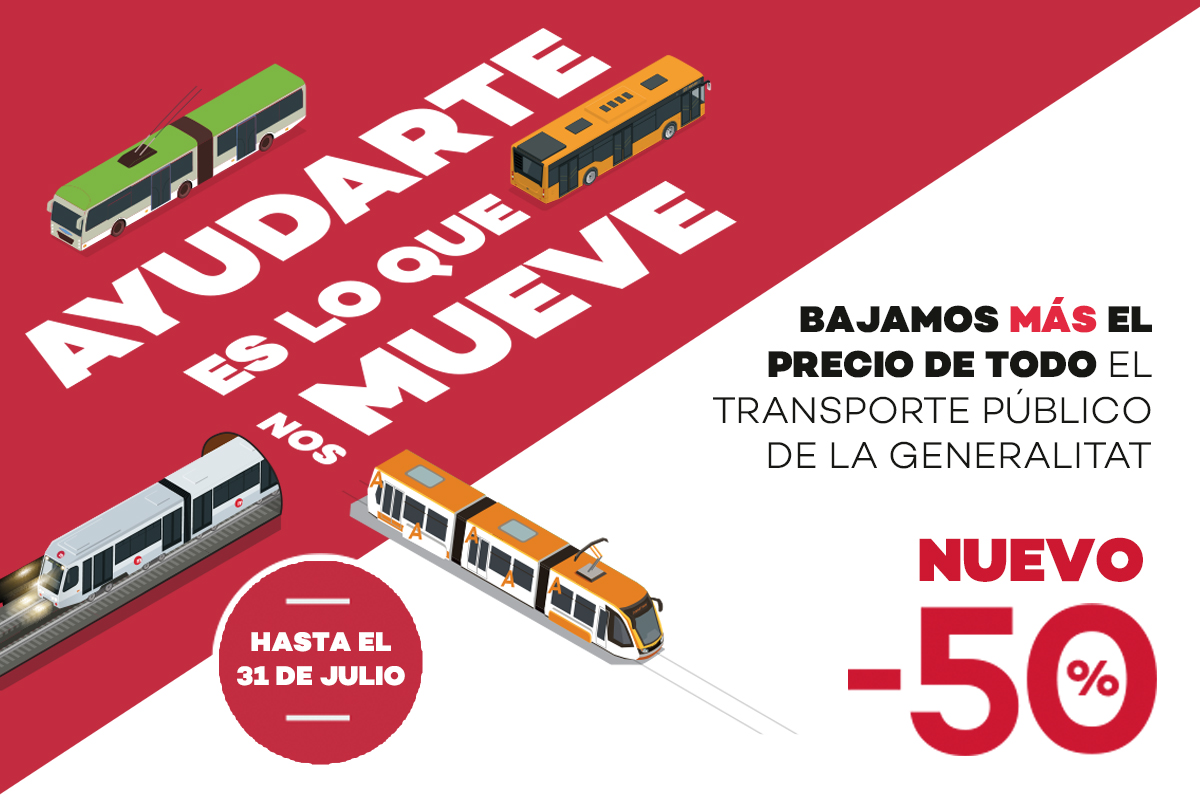 Until 31st July 2023, the Generalitat will apply an additional reduction of 50% on the price of Metrovalencia's multi-journey tickets and on the new SUMA integrated tickets (Metrovalencia, Metrobus, EMT and Renfe-Cercanías), on top of the price reduction of up to 50% applied this year by the regional government to promote public transport, decongest cities and help Valencian families.
This initiative is part of the 'Pla Reactiva', a package of measures that the Generalitat has been implementing after the invasion of Ukraine to address the rise in energy costs and encourage the use of public transport.
Prior to this measure, in May and until August, the Generalitat established the free use of all public transport within its jurisdiction on Sundays. In these four months, nearly 2.5 million users have benefited from the measure.
This additional 50% price reduction is also a consequence of the Spanish Government's approval of Royal Decree Law 11/2022, of 25th June, which establishes a system of direct aid to provide financial support to the autonomous communities to apply a discount on public road transport services under their jurisdiction.
Fares for integrated transport tickets
The 50% reduction also applies to the new SUMA transport tickets, which, for the first time, for the same price and with the same card, integrate the public transport of the Metropolitan Area of Valencia, including Metrovalencia, Metrobus, EMT and Renfe-Cercanías.
The launch of SUMA in January of 2022 has made it possible to offer a significant reduction on the previous rates, between 11% and 55%, depending on the type of ticket.
FGV's transport ticket fares for the Metrovalencia network
For TuiN tickets, a 50% discount is applied directly to the amount charged and in addition to the other applicable reductions, for amounts paid from the established minimum recharge of five euros.
The additional discount is in addition to the existing reductions for Tuin Jove, Foster Families and General and Special Large Families.
The monthly Gent Major and Mobilitat tickets for three zones will now cost 6.75 euros. In the case of the Mobilitat Annual card, we plan to reimburse the corresponding amounts in fortnightly periods, coinciding with the bonus period, both for purchased cards and cards in use.
From 1st August to 31st August 2023, tickets acquired within the bonus period will be eligible for use.