Bike+Metro routes
Metrovalencia offers the possibility of combining the use of bicycles and the metro with routes that allow you to enjoy the cultural and scenic heritage of the towns through which our network runs.
The combined use of the metro and bicycle makes it possible to access these routes without the need to use the car to get away or to avoid the most saturated places due to urbanisation or traffic.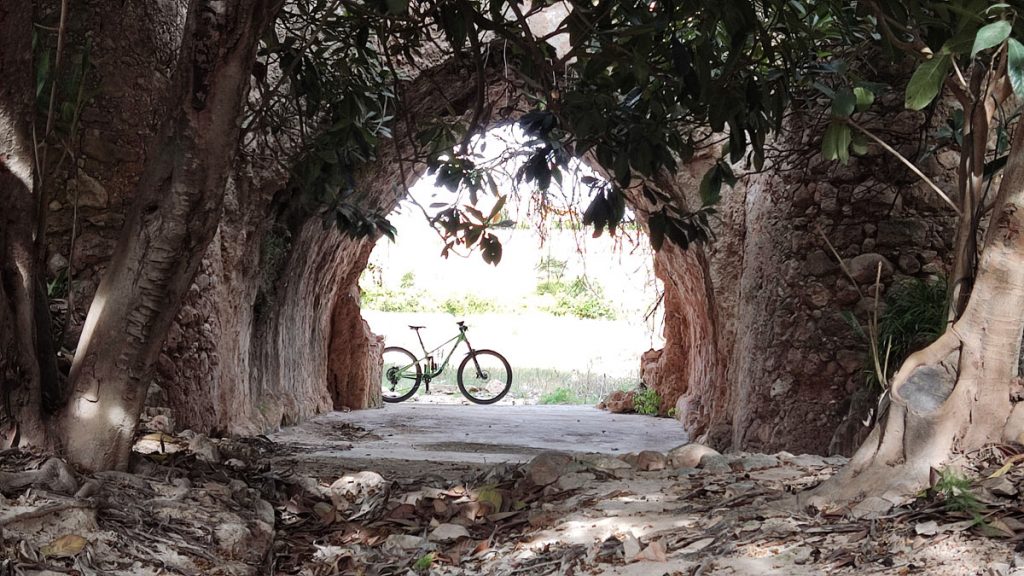 All the routes always start and end at a metro or tram station or stop. Unlike what happens when you use your own motorised vehicles to make these journeys, this approach allows you to cover complete routes without having to go back over the same roads to return to your place of departure and pick up the car.
The routes are digitised, and you can download the track (route file) to follow the route with any smartphone and an application to use this type of files.
The "physical difficulty" of each route has been calculated using the IBP INDEX, a website that analyses the tracks of the routes according to the kilometres, cumulative elevation gain, percentage of slopes, terrain, etc., and that allows to establish an index of physical difficulty.
If you do not know what level of physical difficulty you are capable of, it is advisable to start with the lower-level routes to have an initial reference and gradually increase the difficulty of the routes.
What is my level of fitness?
Physical Difficulty Index Equivalency Table

| | | | | | | |
| --- | --- | --- | --- | --- | --- | --- |
| | Very low | Low | Average High | High | Very high | For me this route will be |
| IBP | 0 – 6 | 0 – 13 | 0 – 25 | 0 – 50 | 0 – 100 | Very easy |
| IBP | 7 – 13 | 14 – 25 | 26 – 50 | 51 – 100 | 101 – 200 | Easy |
| IBP | 14 – 19 | 26 – 38 | 51 – 75 | 101 – 150 | 201 – 300 | Average |
| IBP | 20 – 25 | 39 – 50 | 76 – 100 | 151 – 200 | 301 – 400 | Hard |
| IBP | > 25 | > 50 | > 100 | > 200 | > 400 | Very Hard |